Referral Forms
Download the .pdf file, print it out, complete and fax to 414-221-0001.
Download Referral and Consent Form
Customer Satisfaction Survey
If you are one of our contracted facilities, please take the short five-minute survey by clicking the link:
Click Here to Take Survey
BSI Resource Store
Relax by Dr. Mark Eberhage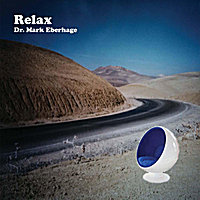 Click this link to purchase the download from CDBaby
or
Behavioral Manual for Health Care Providers by Jane Steingraeber, LCSW, et al.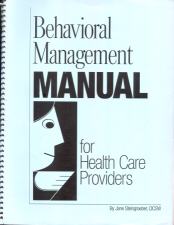 $19.95
An easy to use manual designed to assist staff in developing care plans, spawning ideas and creating effective interventions for difficult behaviors.
Topics include:
Behavioral Challenges with the Elderly
Understanding Behaviors and Diagnoses
Simple Approaches to Common Behaviors
Assessment and Approaches for Suicidality
Development of the Behavioral Management Committee
Specialized Services in Wisconsin Skilled Nursing Homes
To Order Send $19.95 to:
Behavioral Solutions, Inc.
PO Box 11947
Milwaukee, WI 53211
On-Line Resources
APA Guidelines for Practice with Older Adults
Gerontology Society of America
American Association for Geriatric Psychiatry
American Psychological Association
Internet Mental Health Encyclopedia
Terms and Conditions:
Although access to this page is not restricted, the information found here is intended for use by health care providers. Patients should address specific medical concerns with their physicians.