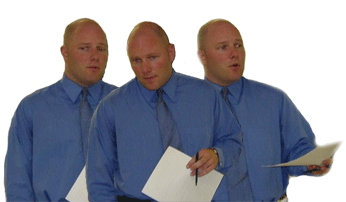 Dynamic, Interactive, Useful
BSI clinicians are available for a number of lively and engaging talks to health care providers and the public on many topics.
We are happy to tailor a talk to fit your purpose. BSI is able to provide talks that include training materials, manuals, post-tests and certificates to your attendees. We can assist in the development of complete Core Skills Training Programs or just provide a one-time training experience with high impact.
Please call us at 414-220-9990 to discuss how we might assist you in enhancing your training needs.
National Consultation:
Teleconference Inservices
Training Manuals
Behavioral Protocols
On-site Staff Enhancement and Inservices:
Behavior Management:
Core Behavioral Skills Training: Comprehensive Basic Training for All Staff
De-escalation of Aggressive Behaviors: Approaches and Techniques that Work
The Validation Technique: The Most Useful Approach with the Mal-oriented
The ABC's of Behavioral Management: What is a Behavior and What to Do
Identifying Behavioral Problems and How to Document Them
Mental Health:
Mental and the Elderly: Gero-psychology 101
Alcohol and Other Drug: Issues for Caring for the Addicted
Understanding Alzheimer's and Dementia: Effective Tools for Being Helpful
Depression and Suicidality: How to Identify and Address it
Sexuality and the Elderly: Sensitivity, Awareness and Understanding
Communication:
Communication Skills Enhancement: Effective Ways to Be Understood
Reducing Anger: Effective Ways to De-esculate People Who are Upset
Organizational Communication: Building Better Teams
Effective Behavioral Charting: Improving Documentation
Caregiver Issues:
Caregiver Sensitivity Training: Exercises in Empathy
Caring for the Caregiver: How to Avoid Staff Stress and Burnout
Beating the Holiday Blues: Helpful ideas of Staff and Family
Discharge Planning Resistance
Nursing Documentation from a Behavioral Perspective