BSI staff are leading psychiatrists, psychologists, nurse practitioners, social workers, alcohol counselors and nurses who are dedicated to providing high quality, compassionate behavioral health consultation
BSI partners with a network of area hospitals in order to provide a responsive, integrated continuum of care for the patients that we treat.
President and Founder of BSI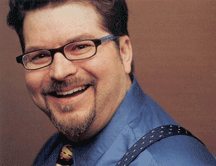 Dr. Mark G. Eberhage is the President of BSI. He has spent much of his professional career dedicated to developing services for adults and the under-served geriatric population. In addition to his primarily adult outpatient practice, he has worked extensively in the long-term care community to develop the availability of on-site behavioral health services in Southeastern Wisconsin skilled nursing facilities, group homes and assisted living centers.
Dr. Eberhage's private practice focuses on the treatment of adult mood and anxiety disorders, impulse control, personality and couples issues. He likes to use a practical solution-focused model, and views psychotherapy as a collaboration toward making positive changes through arming clients with knowledge and insight.
As an administrator he has developed and overseen both inpatient and partial hospitalization programs. His efforts have been focused toward developing continuum services for the elderly in Milwaukee in an attempt to create "dynamic systems of care that work."
Dr. Eberhage is an engaging, interactive and lively speaker who has provided seminars and training sessions for staff, caregivers and the public on a number of helpful topics.
Dr. Eberhage has volunteered as a steering committee member of the Milwaukee Older Adults Mental Health and Substance Abuse Providers Association in order to advocate for improved access to mental health services for the elderly in the Milwaukee area.
Dr. Eberhage has a strong belief in compassionate care with integrity and responsiveness.
Professional Affiliations:
American Psychological Association
Listed in National Register of Health Care Providers
Credentials:
Doctor of Philosophy in Psychology, University of Missouri - Kansas City, 1992
Master of Arts in Psychology, University of Missouri - Kansas City, 1988
Bachelor of Arts in Psychology, University of Wisconsin - Milwaukee, 1983
More: